10 Best Forex Trading Apps for 2023
A Forex trading app, or foreign exchange trading application, is a digital platform used for conducting currency trading on mobile devices.
These applications are typically provided by brokerage firms and are accessible via smartphones or tablets. They allow investors to access real-time market data, analyze currency pairs, execute trades, manage their accounts, and use various tools for risk management.
Here we will take an in-depth look at the best forex trading app choices available with each of the brokers to allow you to make the very best choice for your trading career.
We have taken into consideration:
Every trading app offered by the broker: proprietary or third-party;
The main features of the apps provided by the brokers;
If they were available on Android and iOS devices.
What are the best forex trading apps?
Below our curated list of the best mobile forex trading apps, with details of features and characteristics.
Warning
CFDs are complex instruments and come with a high risk of losing money rapidly due to leverage. Between 74-89% of retail investor accounts lose money when trading CFDs. You should consider whether you can afford to take the high risk of losing your money.
XTB :
best for educational resources
XTB provides the XStation Mobile.
The app is available via Android and iOS.
The app has a very user-friendly design.
XTB Xstation Mobile gives you access to a demo account with $100,000 virtual funds and 2100+ CFD assets, including 45+ currency pairs.
XTB Xstation mobile clients can benefit from a great range of charts to technical indicators, from the trader's calculator to the markets' sentiment.
You will get the market news very easily from the team of XTB, as well as full support when you need a little help.
79% of retail investor accounts lose money
IG Markets offers a proprietary platform and the MT4 platform via mobile. All of them are available on iOS and Android devices.
With the IG app, you can manage your risk with a great range of tools, including trailing and guaranteed stops or advanced features like 'good till cancelled' or 'good till date' on 17,000+ CFD assets, including 90+ currency pairs.
IG App lets clients consult directly from customisable charts, where you will find real-time prices and market data.
The MT4 platform will be connected to the brokers' server. By trading with IG MT4 app you will find customisable tools and features as mentioned earlier, as well as a safe place to trade.
70% of retail CFD accounts lose money
Pepperstone offers all of its platforms via mobile including MT4, MT5 and cTrader.
All of them are available for Android and iOS devices.
With all of these apps, you can open a Pepperstone demo account to start practicing and have access to several assets, including 60+ currency pairs.
Pepperstone clients who will trade via MT4 and MT5 mobile apps have access to real-time prices combined with a customisable number of tools.
Pepperstone cTrader app lets you use high-level technical analysis tools, advanced order management settings, and price alerts.
The cTrader app is also very customisable with the possibility to have access to trade statistics, watchlists, and more.
74-89% of retail investor accounts lose money when trading CFDs
AvaTrade offers the mobile proprietary apps AvaTradeGO and AvaSocial, as well as the MT4 and MT5 mobile platforms All of them are available on Android and iOS devices.
Within the AvaTradeGO app, you will find a safe place thanks to the possibility to start with a demo account and the AvaProtect feature which protects certain positions from losing money for a small fee.
AvaTradeGO provides a great number of tools such as advanced dashboard, intuitive management tools, technical analysis, clear charts, and other features.
AvaSocial is their proprietary copy-social trading app, where clients can engage with other clients, copy and auto-copy trades from other traders.
AvaTrade MT4 and MT5 platforms can also be used via mobile, with The MetaTrader being connected to the broker' server. MT4 and MT5 have a user-friendly interface and provide a customisable experience.
79% of retail investor accounts lose money
eToro :
best for copy/social trading
eToro offers its mobile proprietary app for both Android and iOS devices.
You can trade 1000+ instruments via the eToro app, including 45+ currency pairs.
The app enables copy-trading features because you can select the top traders to copy to manage your funds.
It also enables social trading features, since traders interact and share their trading strategies on the social news feed.
Clients who trade via the eToro app can receive real-time notifications on market events.
The eToro app lets its traders benefit from the Smart Portfolios. Those are diversified and balanced thematic portfolios, managed by eToro experts for optimal performance.
77% of retail investor accounts lose money
FXTM :
best for account types choice
FXTM provides the FXTM Trader (proprietary), the MT4 and the MT5 platforms via mobile, all available on Android and iOS devices.
With these apps, you have access to an unlimited demo and 250+ assets, including 40+ forex currency pairs.
The FXTM Trader's App allows clients to trade on the go and you can open, close, and modify positions in seconds.
The FXTM mobile platform will show you track of your trades with details of your balance, margin, and profit.
FXTM MT4 and MT5 can also be used via mobile by clients: MT4 and MT5 apps will be linked to the FXTM' server so that clients can trade via the broker's account. MetaTrader offers 30 popular indicators, 24 analytical tools, 9 timeframes and 3 chart types.
81% of retail investor accounts lose money
Forex.com offers a proprietary platform and the MT5 via mobile, both available on iOS and Android services.
Forex.com clients who will use one of the two mobile apps can trade via a demo account with $50,000 virtual funds and choose among 80+ currency pairs.
The Forex.com app provides Advanced TradingView charting and analysis tools, real-time trade of the assets, and order alerts, all supported by great performance analysis.
With the Forex.com app you can track your open positions, review your trade history and get the latest market news.
Forex.com MT5 mobile, instead, will be linked to the Forex.com server so that clients can trade via the broker's account. The MT5 platform is very user-friendly and customisable.
73% of retail investor accounts lose money
TD Ameritrade offers two mobile apps, both of them available for Android and iOS devices.
The first one is TD Ameritrade Mobile App.
With TD Ameritrade app mobile you will find charts integrated with indicators, set price alerts, watchlists, and real-time quotes. You also will have access to market news, social media feeds, and third-party analyst reports.
The second one is thinkorswim mobile. Again, you can opt for a demo account with $100,000 virtual funds.
Thinkorswim mobile allows you to create customizable charts with hundreds of technical indicators and drawings, all combined with the help of a trade specialist where you can share your screen and the help of market insights and education.
(Your capital is at risk)
FXCM :
best for spread betting
FXCM offers its proprietary platform Trading Station, MT4, and third-party Capitalise AI and TradingView via mobile, all of them available on both iOS and Android.
With the FXCM Trading Station mobile app, you will find real-time price charts, real-time alerts, and exclusive trading and analytics tools.
With the MT4 mobile app, the platform will be connected to the FXCM server and you can benefit from all the high-level tools offered by the platform via mobile.
The same with the third-party Capitalize AI, the platform will be connected to the FXCM server. You can modify, stop or automate your new trading strategies.
With the third-party social trading platform TradingView, you will have access to advanced charts, price alerts, and real-time data.
70% of retail investor accounts lose money
Plus500's proprietary mobile App is available on both Android and iOS.
Within the Plus500 app, you can benefit from using an unlimited demo account and choosing among 2000+ CFD assets, including 60+ forex currency pairs.
The Plus500 app provides a great experience with high-level trading tools.
Within the app, you can get informed anytime with real-time alerts via email, push, and SMS, as well as graphs and quotes in real-time.
With the Plus500 mobile app there is the possibility to customize your trading orders: a guaranteed stop-loss feature is available, together with other functions.
77% of retail investor accounts lose money
How to Choose a Forex Trading App
When selecting a forex trading app, it's crucial to make informed decisions to ensure a safe and efficient trading experience. Here are some essential factors to consider:
Choose a Regulated FX Trading App to safeguard your funds and ensure fair trading practices, opt for a forex trading app offered by a regulated brokerage firm. Look for brokers regulated by reputable financial watchdogs such as the Financial Conduct Authority (FCA) or the Commodity Futures Trading Commission (CFTC)/National Futures Association (NFA). Regulatory oversight provides a level of protection and accountability for traders.
Consider App Layout and Functionality as user-friendly and feature-rich apps are essential for seamless trading. Always prefer an app that offers similar capabilities to its desktop counterpart. Check if you can perform essential tasks such as depositing and withdrawing funds, access quality market analysis tools, adjust account settings, and download necessary documents. A well-designed app enhances the overall trading experience and boosts efficiency.
Choose a Forex App with Low Fees, especially spreads. Forex spreads usually start from 1 pip. Strive to select brokers that offer competitive fees below this level. Lower trading costs can significantly impact your overall profitability, especially for active traders or those executing high-frequency trades.
Is There an Official App for Forex Trading?
While there is no "official" forex trading app, the forex market itself is not tied to a specific brand or application. However, numerous reputable forex brokers offer official trading apps that facilitate forex trading.
These forex broker apps can be found on both the Apple App Store and Google Play Store. However, it's crucial to exercise caution and choose a trustworthy app, as not all apps in the market may offer the same level of reliability or favorable pricing.
Popular forex trading apps include eToro, which has gained significant popularity due to its user-friendly interface and social trading features. Additionally, MetaTrader 4 and MetaTrader 5 are widely used third party trading platforms known for their robust charting tools and technical analysis capabilities.
Are There Apps to Practice Forex Trading?
There are apps available for practicing forex trading, and they can be downloaded for free from the iOS App Store, Google Play Store, or directly from forex brokers' websites.
To get started, you'll need to open a demo account with a forex broker. These demo accounts are completely free and use virtual money, meaning there is no financial risk while practicing. However, they simulate a live trading environment, allowing you to familiarize yourself with the forex trading platform, test trading strategies, and gain experience without risking real funds.
Most reputable forex brokers offer demo accounts as part of their services, making it easy for aspiring forex traders to practice and build confidence before venturing into live trading.
Auxiliary Apps for Forex Trading
In addition to mobile trading platforms, several auxiliary apps can enhance your forex trading experience:
investing.com App: This app provides up-to-date forex market news, analysis, and economic events that can influence currency prices. Staying informed about market developments is essential for making informed trading decisions.
NetDania App: Ideal for monitoring real-time forex rates and charts. This app enables traders to stay on top of currency pairs' movements and identify potential trading opportunities.
Bloomberg App: Offers valuable forex market insights, news, and analysis from one of the most reputable financial news sources globally.
Forex Trading Apps Recommendations
When using forex trading apps, keep the following recommendations in mind:
Avoid Third-Party .APK Files: Never download and install forex trading apps from third-party sources. Instead, access them through official Android and iOS stores or directly from reputable brokers' websites. This helps ensure security and reduces the risk of downloading malicious software.
Don't Rely Solely on Mobile Devices: While mobile apps are convenient, they may lack some features present in the desktop versions. Use mobile devices primarily for quick portfolio checks, monitoring market movements, and making basic trading decisions. For in-depth analysis and complex trading activities, consider using the desktop version or web platform of the trading app.
---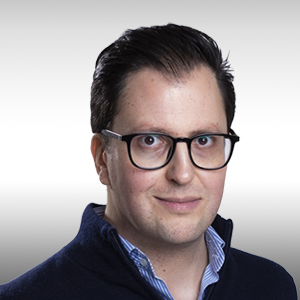 About The Author
Filippo Ucchino
Co-Founder - CEO - Broker Expert
Filippo is the co-founder and CEO of InvestinGoal.com. He has 15 years of experience in the financial sector and forex in particular. He started his career as a forex trader in 2005 and then became interested in the whole fintech and crypto sector.
Over this time, he has developed an almost scientific approach to the analysis of brokers, their services, and offerings. In addition, he is an expert in Compliance and Security Policies for consumers protection in this sector.
With InvestinGoal, Filippo's goal is to bring as much clarity as possible to help users navigate the world of online trading, forex, and cryptocurrencies.
10 Best Forex Trading Apps for 2023
Related Top10
---