AvaTrade Review: Pros and Cons Uncovered 2023
AvaTrade, currently a partner of the Aston Martin F1 team, is licensed by several tier-1 and tier-2 regulatory bodies, which is part of but not all of the reason for their rise in popularity and well-established name in the trading industry.
In addition to the broker being well-regulated, they also offer a wide variety of trading platforms to attract traders including MetaTrader and their platforms, alongside social trading options AvaSocia, Zulutrade and Duplitrade.
This Irish broker is also one of the leading brokers to offer fixed spreads to its clients and has become well-known and respected among not just European but global traders too.
With AvaTrade you can enjoy the following features:
Minimum deposit of $100
Fixed forex spreads from 0.9 pips
Spread Betting provided to UK traders
Quality mobile platforms
Social Trading features offered
Ranked Best in Class for Commissions and Fees in 2021
Well-regulated by several financial authorities
Wide range of trading assets
AvaTrade also offers a demo account to its clients, which can be used to test first-hand the different trading platforms offered by the broker.
(79% of retail CFD accounts lose money)
What Is Our Opinion On AvaTrade?
AvaTrade is a well-regulated Irish market maker broker offering fixed spread (starting from 0.9 pips on forex) so it is a great choice for active traders looking for this kind of spread such as news traders.
At AvaTrade you will also be sure your funds are always protected since negative balance protection and the use of segregated accounts is a feature. Though they are available in many places around the world, the broker doesn't currently provide services to US traders.
Aside from that, they are an extremely well-trusted broker with a great range of capabilities including extensive markets, copy trading, and spread betting available even if the minimum deposit is a little higher, and a wide range of assets provided.
What are the AvaTrade Pros and Cons?
Pros
Given their reputation, there are of course several positive points to discuss on AvaTrade too. This includes the fact they offer a wide variety of accounts that includes an Islamic account option.
From a trading perspective, the broker also does great in offering value spreads. These start from a fixed spread of 0.9 pips on forex.
Furthermore, if you are looking for other types of trading, you will find a good selection of social and copy trading choices here from the proprietary platform AvaSocial and some of the best third-party platforms in the industry including Zulutrade and Duplitrade.
Cons
Trading with Ava some of the downsides you will notice include the fact that inactivity fees remain quite high. This can be an issue particularly if you are a casual trader.
Some feedback suggests that AvaTrade account managers are particularly eager to assist, especially with those who are new to the industry, ensuring they have the guidance they need to begin trading.
Pros and Cons: a summary
The table below shows how the broker does in some other key areas.
If you want to expand your research, and evaluate some options similar to this broker, you can consult the alternatives to Avatrade.
AvaTrade offer
Advantages
Downsides
Demo Account
Trial can be extended
Lasts 30 days
Minimum Deposit
$100
$500 with wire transfer;
$1000 for DupliTrade
Forex
AvaTrade offers fixed spreads only
Spread higher than other top brokers
Crypto
Traded as CFDs;
Spreads starting from 0.5% over-market.
Only CFD trading available
Copy and Social Trading
Proprietary platform AvaSocial and third-party top platforms ZuluTrade and DupliTrade
No cons
Spread Betting
Low minimum deposit
Available to UK and Irish traders only
Fixed Spread Forex Review
Trading forex at AvaTrade you will find a strong selection of more than 60 forex currency pairs. This includes major, minor, and many exotic pairs. Some can also be traded as options if you wish.
One of the appealing points here is that, even though you may find some lower spreads elsewhere, AvaTrade offers a fixed spread that does not change regardless of market conditions.
This can bring you a degree of certainty in regard to your trading cost and is not offered by many brokers. In all then, while some may offer a few more trading pairs, the low and fixed spreads make AvaTrade a popular forex trading broker.
Pros
40 of the currency pairs are also available for options trading
The selection includes major, minor, and exotic currency pairs
Cons
Spreads are also higher but the fact they are fixed is a consideration
Crypto Review
If you have started to get into crypto trading, AvaTrade has choices available for you. These include 20 assets that are tradable like the most popular Bitcoin, and Ethereum as well as several others.
At AvaTrade these assets are all traded as CFDs and the spread starts from 0.5% over-market which can be competitive depending on the price and volume of trading.
The fact the spread is low here for this kind of trading is an appealing point that can help overcome the fact that the asset selection is quite limited particularly if you are most interested in the popular assets.
Pros
Major cryptos like Bitcoin, Ethereum, and Ripple are all offered
A good range of the most popular cryptos are made available
Cons
Only CFD trading on cryptos is available
Copy Trading Review
Copy and social trading are both offered by AvaTrade though the proprietary platform AvaSocial and also through third-party platforms Duplitrade and Zulutrade. Still, these are among the best and most recognized in the industry although they don't offer combined services so you may need to use both.
You may also be put off here by the relatively high minimum deposit needed. Still, they are great services for copy trading access.
You can also engage in copy trading directly with your Metatrader platform and use their EAs feature to implement trading strategies from elsewhere if you are interested.
Pros
You have multiple great platforms to choose from
Signals and strategies can be copied from Duplitrade and Zulutrade
The minimum deposit at Zulutrade is low
Cons
Spread Betting Review
Spread betting is another option you have if trading with AvaTrade. This is made available to traders under the FCA regulations only and you will need at least a £100 minimum deposit to get started.
What you will find here though is that all 1250+ assets are available for spread betting such as forex, commodities, indices, equities, bonds, and ETFs. The minimum trade size is also kept accessible small at 0.1 standard lots to get started.
Pros
The spread betting minimum deposit is low
There is an excellent number of markets available for spread betting
You can spread bet all the assets available with AvaTrade
Cons
Only available to traders under FCA
Is AvaTrade regulated and legit?
AvaTrade is considered a safe broker to trade with, thanks to their extensive regulatory oversight.
AvaTrade is one of the most well-regulated brokers in the industry. They boast regulatory oversight from some of the most respected tier 1 regulatory bodies:
Ava Capital Markets Australia Pty Ltd – ASIC (406684)
Ava Capital Markets Pty – FSCA (45984)
AVA Trade EU Ltd. – Central Bank of Ireland (C53877).
AVA Trade Middle East Ltd. – Abu Dhabi Global Market
Ava Trade Japan K.K. – FSA (#1662), and FFAJ (#1574)
Ava Trade Ltd – British Virgin Islands
Foundation and Offices
AvaTrade was founded in 2006 in Dublin, Ireland. The broker still remains true to these roots, though they also have multiple other locations based around the world as follows to help them deal with a trader base that no extends around the globe. AvaTrade has offices in:
Dublin (Ireland)
Sydney (Australia)
Road Town (British Virgin Islands)
Johannesburg (South Africa)
Santiago (Chile)
Beijing (China)
Milano (Italy)
Warszawa (Poland)
Tokyo (Japan)
CDMX (Mexico)
Ulaanbaatar (Mongolia)
This volume of global presence is almost unprecedented even among the top forex brokers in the industry, and it serves as a great example of how AvaTrade works to prioritize their traders needs around the world.
Money Protection
When it comes to protection of your funds, AvaTrade realizes this is a priority for most traders and they offer a couple of ways in which your money can be taken care of.
The first of these is through negative balance protection. AvaTrade offers this to traders around the world, regardless if the local regulation requires it or not. This feature stops you from losing more than you have deposited in your account.
The second measure in place is to ensure that all of your funds as a trader are held in segregated accounts. This means that in the event of any negative events like bankruptcy or insolvency happening to the broker, your money would remain completely protected.
Finally, if you are a European-based trader you can avail of the Investor Compensation fund that provides the added insurance of up to 20,000€ for your funds.
In Which Countries is AvaTrade not Available?
Although AvaTrade is now a top worldwide broker, there are a few places and countries that they do not extend services to. These are as follows:
Pros
The broker is regulated in multiple regions and by some of the most-respected bodies in the world of forex trading and finance
They truly have a worldwide presence with locations globally bringing them into close contact and understanding with every trader
AvaTrade negative balance protection is extended to traders worldwide, above and beyond what is required in some regions
What Are AvaTrade Account Types?
As with almost all top brokers in the industry, AvaTrade makes several great account type choices available to meet your needs as a trader.
Demo
The AvaTrade demo account is the perfect place to get started. Here you can learn all about trading but with no risk at all since you will be trading with virtual funds.
With that said, the conditions that you encounter through a demo account will fully replicate those you would find in live trading.
With AvaTrade you can try out a full demo account on either a retail or options account. This demo account remains valid to a period of 30-days. This trial can then be extended through contact with the broker customer support, or through opening another demo account if you wish.
Standard Retail Account
The AvaTrade standard account type serves as the base for the majority of traders with the broker. Here you can trade everything you need through the wide range of CFDs markets offered by the broker. It is very easy to get started too. All you will need is verification of your ID, and proof of residence. From here you can get started on trading very quickly.
The minimum deposit with an AvaTrade standard retail account stands at a very reasonable $100. This is great for new traders and again makes it very easy to get started trading.
Options Trading Account
Another popular account type choice with the broker, the Options account also has a minimum deposit of just $100 to get started. Here you will find quite a broad range of 40 forex options pairs to trade in.
An important point to note here is that you can also open a if you would like to try it out first, and the broker does offer lots of educational material on options trading in particular. This can be great if you are just getting started.
Spread Betting Account
AvaTrade is one of the most popular spread betting brokers in the sector. This account type for AvaTrade spread betting is available only to UK and Ireland based traders, though the minimum deposit still remains excellent at just £100.
As a spread betting trader with AvaTrade, you will have access to more than 1250 assets including in forex, commodities, indices, equities, bonds, and ETFs. There really is something for all in spread betting here. The minimum trade size remains accessible too at just 0.1 standard lots.
Islamic Account
An Avatrade Islamic account is also available. This is ideal if you are a trader who needs to follow Islamic trading regulations. This account does not charge any swap fees which means it can be completely Sharia compliant.
For more information, check out our article on swap-free Islamic brokers.
Professional Account
As a professional trader you also have the chance to trade through the AvaTrade professional account offering. If you want to open a professional account though you should note that you will have to meet at least two of the following requirements:
Have made an average of 10 transactions of significant size per quarter in the past year
Possess a portfolio of over €500,000 value (in your bank or into the trading account) .
Relevant experience in the financial services sector
Once you have met at least two of these conditions then you would be eligible to open an AvaTrade professional account that comes with increased leverage up to 400:1 on forex trading.
Another added benefit of trading as a professional at AvaTrade is the fact that they do not withdraw your negative balance protection as some other brokers do with professional traders. That, and the fact that your spreads improve, starting from 0.6 pips, make AvaTrade a great choice for experienced traders.
How Can You Deposit And Withdraw With AvaTrade?
Account Base Currency
AvaTrade is an international broker, therefore they do a good job in catering for the availability of multiple base currencies. These may vary depending on your country, but there are many major currencies available including USD, EUR, GBP, JPY, AUD and ZAR.
Deposit
Let's take a closer look at the different ways in which you can deposit to your AvaTrade account, and the variety of costs associated.
AvaTrade Minimum deposit
The AvaTrade minimum deposit across the board is generally $100 on each account type. The only exception here is if you deposit via wire transfer. The minimum deposit is then $500.
Deposit Methods
There are a wide selection of deposit methods available for you to choose from. These include wire transfers that take a maximum of 7 days to complete, credit/debit card deposits that are typically instant, and eWallets such as Skrill, Neteller, and WebMoney that can take up to 24 hours.
There may be more deposit methods available depending on your local area. The best place to check these out is the deposit area of your AvaTrade account.
Deposit Fees
Avatrade deposits are generally free of any fees. The only exceptions here may be if you are making a wire transfer, in this case you should check with your bank on any fee they may charge. Also, if you are depositing in a different currency that is not a base currency of the broker, then you may incur a small conversion fee.
Withdrawals
As with deposits, there are a range of withdrawal methods available at AvaTrade. Remember, your withdrawal method usually has to match your deposit method.
Withdrawal Methods
You can withdraw via wire transfer, credit/debit cards, and eWallet methods like Skrill, Neteller, and WebMoney.
Again, the timeframes remain the same with a wire transfer taking up to 7 days, a credit/debit card being almost instant, and eWallets taking around 24 hours to process.
Withdrawal Fees
As with deposits, withdrawals are usually free of any fees. Again, the only exception here may be from your bank side if there is a wire transfer, or a currency conversion fee that may be in place. .
How Much Are Trading Fees With AvaTrade?
Taking a look at spreads and commissions we find a unique situation with AvaTrade only offering fixed spreads. These fixed spreads though do happen to be some of the most competitive in the industry.
Of course, fixed spreads tend to be slightly higher than variable spreads, but the positive point is they do not change with the market, and so you always have an accurate picture of your trading costs.
Here is an example of some AvaTrade retail fixed spreads on popular markets.
EUR/USD – 0.9 pips (0.6 for professional traders)
Gold – 0.34 pips
S&P500 – 0.25% of the investment
Bitcoin – 0.35% of the investment
US Stocks – 0.13% of the investment
When it comes to commission, AvaTrade does not charge any. The only additional fee beyond the spread may be the overnight fee that we will now take a look at.
Overnight Fees
Since AvaTrade operates primarily as a CFD broker, the overnight fee is charged on basically every asset if you are holding it overnight.
This fee does not apply if you are an Islamic trader and have opened an AvaTrade Islamic account that is available on request.
How Much Are Non-Trading Fees With AvaTrade?
Inactivity Fees
As a real trader with AvaTrade, there is an inactivity fee in place. This is charged at $50 if you have not logged in to your account and been active for a period of three months. This fee is charged after each inactive 3 month period.
If you do not have enough balance to meet the inactivity fee, then the broker reserves the right to close your account. You should also note that this does not apply to demo accounts.
Pros
The broker presents an excellent range of accounts to choose from for all traders
Options and Spread betting is available and popular among many UK/Ireland traders
The low minimum deposit of $100 across the board makes it a very accessible trading choice
The excellent value fixed spreads are a key reason why many choose AvaTrade
Cons
The demo account limit of 30 days can be too short for many traders
The high inactivity fees can discourage some casual traders with the broker
Which Markets Does AvaTrade Offer?
AvaTrade is a CFDs broker, every asset listed on the platform is offered as a CFD. Here is a more detailed look at exactly what is available.
Forex
AvaTrade has a good range of forex trading available with 60 forex currency pairs to choose from. The spread here is also very competitive starting from 0.9 pips as a fixed spread.
40 of these currency pairs are also available for trading as options through the AvaOptions trading platform.
Commodities
The broker offers trading in a total of 16 commodities markets as CFDs. This includes a selection of soft and hard commodities as well as energies.
Indices
Trading in global indices is very much available. A total of 20 major worldwide markets are offered here that cover locations around the world including the US, Europe, and Asia. You can also choose to trade other sector indices such as the cannabis index.
Crypto
If you are interested in crypto trading, you will also be pleased to see that AvaTrade makes 20 crypto assets available for trading. These include some of the most popular on the market like Bitcoin, Ethereum, and Ripple.
Stocks
Stocks are very well represented by AvaTrade. They make more than 100 global stocks available for you to trade in. These come from major markets in the US, Europe, and elsewhere around the world.
ETFs
ETFs trading is available too. Here you can choose from 5 ETFs in emerging markets, Brazil, Gold, Energies, and VIX short term futures.
Bonds
There are 2 bond markets available to trade in. These markets are the Euro bond, and the Japanese bond.
There are several key features that make AvaTrade a popular choice among all types of traders.
How Are Execution, Leverage And Position Sizing With AvaTrade?
Executions
Just like many of the top forex brokers you will find utilizing fixed spreads, AvaTrade is a CFD Market Maker broker. This means that you do not directly access international markets in the same way you would through an ECN style broker, but instead you trade based on parameters and pricing put in place by the broker.
This style of trading is still favored by many and can provide for a positive and well-structured trading environment.
Leverage
The leverage that you will have access to at AvaTrade depends on where you are based and the entity of the broker that you registered with. Within the EU, UK, as well as under ASIC, this leverage is restricted to 30:1.
If you are a professional trader, or based outside the EU, this leverage extends to 400:1.
Sizing
Starting with trade size, at AvaTrade, the minimum trade size you can utilize here is 1 micro lot. This means that as a forex trader, you can trade from $1000 in a non-leveraged trade. This is also equal to 0.01 standard lots and could decrease further if you are employing leverage.
Risk Management
A fundamental tool for any forex trader or anyone trading in any market is the ability to manage your risk. AvaTrade caters positively for this through a variety of order functions that can be applied in your trading platform.
These are stop losses, take profits, limit orders, and trailing stops, all of which assist you in managing risks in the market to get the best possible returns on your trades. The broker also utilizes margin calls if you are trading on leverage.
This lets you know when your equity is below a certain point and can be useful in helping you manage these positions.
Forbidden trading techniques
You will be glad to find that AvaTrade does allow for a variety of trading techniques. This includes both scalping and hedging as well as algorithmic trading with EAs catered for through the MT4 trading platform. Spread betting is also made available to UK and Ireland based traders.
At the moment, you cannot access your own VPS while trading with AvaTrade.
What Platforms Does AvaTrade Offer?
Platforms are the most important tool that any broker can offer, so let's take a look at what AvaTrade has.
Charting and Trading tools
The majority of charting and trading tools available with AvaTrade come from MetaTrader.
They are well-known for providing great depth in this category, and so, starting out as a trader with AvaTrade, you will have access to an impressive range of 51 charting indicators and more than 30 drawing tools to create a completely customized trading experience.
MetaTrader Platform
AvaTrade works hard to provide for the best trading platforms in the industry. To this end, both MT4, and MT5 are made available in all forms including web trader, and mobile.
These are some of the best recognized platforms in the industry and can be highly customized to suit all traders and also those who want to engage in more automated trading through the EAs feature to engage trading strategies coded in the MQL language.
Above all, Metatrader is one of the most robust, efficient, and easy to run trading platforms around. They will run on practically any device with ease.
AvaTrade Proprietary Platform (WebTrader)
The AvaTrade proprietary WebTrader is an excellent platform that is compatible and can run within basically any browser. It is very easy to start and ideal for those new to trading who are on the look out for a very user friendly trading platform.
The platform also has many charting and analysis tools built in, and although it is slightly less customizable than MetaTrader, it still represents a great trading platform choice.
AvaTradeGO Proprietary Platform (Mobile)
The mobile version of the WebTrader brings the same excellent usability and detailed range of options and features as you get from the web-based version. The AvaTrade Go platform really makes trading on the move very easy. It is extremely intuitive and easy to get to know even for new traders.
The platform is available on both Android and iOS devices and also carries the AvaProtect feature that we will discuss later.
AvaOptions
If you are into options trading, then you will be glad to know that AvaTrade has a dedicated trading platform for these. It is also very user-friendly and caters for trading in all of the 40 forex options available as well as providing the same great range of risk management tools that you would expect.
There is even a portfolio simulation function to give you a very clear idea of how your position will stand.
Duplitrade
This is a very popular third party copy trading platform that you can utilize with AvaTrade. It allows you to follow the trading signals and strategies of others that you can then implement in your own trading.
Again it is a very user-friendly option that may be great if you have limited time or are interested in this style of trading. The minimum deposit to use this platform starts at $2,000.
What Extra Trading Services does AvaTrade Offer?
AvaTrade also offers one other unique product and feature that we can now take a closer look at.
AvaProtect
AvaProtect is a service very unique to AvaTrade and one that is very well regarded by traders in the industry. It is a protection feature that gives you even more cover as a trader with the broker.
Simply, when you open a position, you can also purchase AvaProtect and set its duration. This then works to protect your position for that time, so that if it ends in a loss when the period expires, you can be reimbursed your lost amount.
It is an extremely unique feature that is utilized by all types of traders, but may be perfect for new traders still getting to know the market too.
Social Trading – Copy Trading
When it comes to copy trading, there is a very healthy range of choice at AvaTrade. Here you can utilize AvaSocial, Zulutrade, Duplitrade, and benefit from the copy trade like functions associated with EAs in Metatrader.
AvaSocial is AvaTrade's proprietary platform. This platform allows one not only to copy other traders, but also to interact with them.
Both Zulutrade and Duplitrade are compatible with AvaTrade and can be connected to your trading account easily. Zulutrade is one of the most popular copy-social trading platforms around, while Duplitrade also allows you to copy signals and strategies from others.
All are easily available with the only downside being that the Duplitrade minimum deposit is quite high at $1000.
Pros
The broker offers a great and wide range of platform choices to suit all
If you are interested in copy trading, you will also have multiple options available
AvaProtect is one of the most unique features in the industry that can be a great asset in helping protect your funds
How Is AvaTrade Customer Service?
Languages
The AvaTrade website is available in a host of languages. 29 to be exact. These include English, Chinese, Spanish, Japanese, Arab, Russian, Nigerian, Afrikaans and more Asian and European languages.
On mobile though, just 6 languages are supported including English, French, and German.
Customer Service
AvaTrade excels with their customer service. They are available through live chat based on their website, and can also be contacted by phone or email.
The service delivered here is always professional and top-quality and the broker has office locations around the world meaning they have a huge total of 39 local phone numbers you can call based on your location.
Added to that, their website is excellently prepared with a comprehensive FAQ section to answer any more questions that you may have.
Does AvaTrade Have Research And Education Services?
Research
When it comes to research, AvaTrade caters well with a full list of earnings releases on stocks. These can be a useful tool and good indicator to potential investors.
The broker also provides a detailed economic calendar to note the significant upcoming economic events as well as daily blog posts on market analysis and news.
They also feature some technical and fundamental analysis as conducted by their own team of analysts.
Education
An important aspect of any broker, it is very clear that AvaTrade values all of their traders' development highly. This is supported by a very strong educational offering that includes 57 video tutorials covering all aspects of trading from the very beginning.
The more experienced can benefit from these resources too as well as free webinars to attend and a variety of ebooks available to read.
What do Users Think About AvaTrade?
Warning
The ratings and third-party reviews presented below are provided for informational purposes only and may not accurately represent the broker's quality.
| | |
| --- | --- |
| Trustpilot | 4.2/5 (7800+ reviews) |
| Google Play Store | 4.3/5 (12750+ reviews) |
| iOS App Store | 4.5/5 (3850+ reviews) |
Pros
There are a huge number of languages available to suit all requirements
The customer service availability and experience is excellent.
The education section is very well resourced with more than 50 video tutorials
AvaTrade provides excellent quality research on the market to help you as a trader
Cons
The number of languages available on mobile could be increased from 6
AvaTrade vs other brokerage firms
FAQs
Where is AvaTrade based?
Avatrade is an Irish broker with a headquarters in Dublin, Ireland. They also have offices in 9 more hubs including Japan, Australia, South Africa, China, Chile and more.
What is the minimum deposit for AvaTrade?
The minimum deposit if you want to get started with AvaTrade is $100. This is great value for both new and experienced traders in the industry.
Is AvaTrade regulated?
AvaTrade is completely safe and regulated by multiple bodies globally, including ASIC, FSCA, and the Central Bank of Ireland in the EU.
How long do AvaTrade withdrawals take?
Usually Avatrade withdrawals will take at least 7 days, though this is dependent on the withdrawal method you use. You can check our review above to see what is available.
What is AvaTrade leverage?
The leverage available with Avatrade changes depending on the asset and on the country you're based in. The maximum Avatrade leverage is 30:1 within the EU and under ASIC. This increases to a max of 400:1 outside the EU. You may also qualify for increased leverage if you satisfy the criteria as a professional trader.
How do I withdraw money from AvaTrade?
You can withdraw from your Avatrade account by logging into your personal area on the avatrade website. From here, choose your withdrawal method and it's as easy as following the on-screen instructions.
Is AvaTrade a good broker?
AvaTrade is an award-winning broker. They are very well-respected as one of the best brokers for fixed spread trading in the world.
---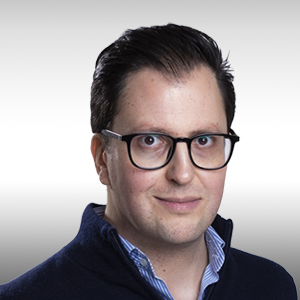 About The Author
Filippo Ucchino
Co-Founder - CEO - Broker Expert
Filippo is the co-founder and CEO of InvestinGoal.com. He has 15 years of experience in the financial sector and forex in particular. He started his career as a forex trader in 2005 and then became interested in the whole fintech and crypto sector.
Over this time, he has developed an almost scientific approach to the analysis of brokers, their services, and offerings. In addition, he is an expert in Compliance and Security Policies for consumers protection in this sector.
With InvestinGoal, Filippo's goal is to bring as much clarity as possible to help users navigate the world of online trading, forex, and cryptocurrencies.
AvaTrade Review: Pros and Cons Uncovered 2023
Related Reviews
---