XTB Live Account: Opening & Key Information (2023)
Having decided to begin your forex trading journey with XTB, you may well be wondering what the first steps are.
Which of the XTB account types to choose, and generally, how to go about the entire process.
We are very much here to help. In fact, we have compiled a complete guide to opening your XTB live account.
Our full tutorial includes pictures so you can easily follow every step.
We will also guide you through some of the main points of your live account and things you may encounter along the way.
XTB Live Account Review – Things to consider first
Before jumping straight in with your new XTB live account, there are always a few moments to take stock of your position and consider a few things which you should do first. This is exactly what we are going to do here:
Consider Opening an XTB Demo Account First
Put very simply, a XTB demo account is the perfect way to get to know the platform and everything it has to offer. All of this taking place in the risk-free environment of your XTB demo account.
Another benefit of the demo account is that of course, it replicates live trading conditions very closely. This can help give you the feel of exactly what trading for real is like. The XTB demo account, although available on a 30-day trial, can be renewed indefinitely by you. This means you can continue to use it as a strategy tester even after opening your live account.
Overall, it is a very wise idea to first consider opening an XTB demo account.
Things You Should Prepare Before Opening an XTB Live Account
As always, prior to opening any top forex broker account, you should be prepared. This means having a few documents to hand in order to make your registration run smoothly and quickly.
XTB is no different, and in order to make sure your XTB verification goes through as quickly as it should, it is a good idea if you prepare at least the following documents:
Proof of Identity document (Passport is best)
Proof of Address document (utility bill/bank statement)
These are two simple things you can take care of to make sure you are best prepared for the XTB verification procedure. Just make sure the copies you have a clear, and in date. In the case of the address proof, this is best to be within the last 3 months.
Where is XTB available?
This is another important factor that you need to be sure to check, although the system will be quick to let you know if service is unavailable in your country.
As a matter of fact, XTB is available in many countries around the world. Most major countries are accessible. The broker does not actually provide a list though of the places it does not offer service. For this you should contact XTB support, particularly if you are from USA, Canada, Australia, or Japan, just to be sure.
Markets Available with XTB
You should also give strong consideration to the markets you intend on trading and make sure that XTB caters for these markets.
Luckily they do offer a very broad range of services throughout many markets across the world. This should be more than enough to keep you satisfied as a trader.
This service extends to the global market and throughout the EU, Turkey, China, Latin America, and the UK.
Ultimately, depending upon the area you are trading within, you may have different access to many great features.
Base Currencies
The base currency which you use for trading will also depend on the country you are based in, this could be any place across the various regulatory regions, but typically you can expect that GBP, EUR, an USD are always going to be accessible as base currencies.
XTB Live Account Opening Tutorial
Now that you have gotten to grips with the reasons you may trade with XTB, let's take a look at exactly how the process plays out in step-by-step format, with images included when you want to open your very own XTB live account.
Step 1 – Completing Your Personal Information
The first step really is a simple one when setting up your XTB trading account. Simply head on over to your relative homepage and click on the "create account" button. This should set the wheels in motion for your journey as shown below.
Once you have clicked here you will start the registration process. This is a few relatively simple pages of basic questions like the first screen shown below:
From this point you can continue on with creating your more detailed account profile.
Step 2 – Completing Your XTB Live Account Profile
CySEC and other such regulators have stringent guidelines that must be followed in the forex industry. This is something which XTB take very seriously and is the reason behind many of the things they do, including getting to know you through a more detailed profile.
This includes entering your basic personal information as noted above, an email, and telephone number which you can verify, and a few more details about your own personal finances so XTB can tailor their offerings to you. This is alongside a short appropriateness quiz as shown below.
This kind of thing not only helps the broker get to know you better but also satisfies the demands of regulation with which XTB is very compliant.
Once you have completed these steps, you will be greeted with the following screen and directed to your new (unverified) live trading platform.
Step 3 – Choose Your Trading Platform
This step of choosing your trading platform is of course, very important. XTB xStation5 is the only available to choose and the actual selection is made during your initial registration as shown below.
This is the forex trading platform which you will be directed to once your sign up is completed.
Step 4 – Uploading Your Documents to Verify Your XTB Live Account
Uploading your documents for XTB verification really is a very simple process. Once you have been directed to your platform of choice, simply click "activate account". When you have done this, you will be greeted with the following screen.
Then you simply upload your chosen documents as shown. Once you have completed this, you will be informed that your verification is pending, although it is typically very quick to pass through your XTB verified process.
Step 5 – Verification Pending: Your XTB Live Account is Almost Ready
Usually, verification is almost instant with XTB. In some cases though, if you do have to wait, you will see the following image and be directed back to your trading platform again while your verification process completes.
Once this process has completed, you should receive a fast email to let you know the outcome.
Verifying Your XTB Live Account Faster
Naturally, we are all looking for a faster way of completing XTB verification and that of other top forex brokers. Really though, the very best way which you can be sure of success is to have the documents mentioned earlier prepared and in the correct order.
This will save valuable time when it comes to processing and possible rejection and help ensure that your XTB live account is open almost immediately.
Our opinions on XTB Live Account
Now that we have touched on every aspect of opening your XTB account, it is time for some of our own objective opinions on the broker and why they may make an ideal choice as your next forex broker in an industry full of competitive options.
Advantages of live trading at XTB
Many traders and our own review highlighted a number of positives and advantages which you can have when trading with XTB.
First among these is the fact that the broker offers a massive 5200+ trading markets to choose from. There are few brokers around who can say they offer so many instruments for trading.
Moving to you as a trader, they may only have one particular account type which they focus on, but they are really diverse in the traders they cater it to. This means no matter where you are located, you could consider trading with XTB.
The accounts operate on a very fee-friendly, and almost commission-free basis entirely. This, in combination with the fact you can hold up to 4 accounts with 12 months non-trading before any become inactive, is flexibility that is hard to come by in the industry.
Highlights of XTB as a broker
As discussed just above, XTB has a number of highlights. Getting back to basics for our summary, they are well-regulated, transparent and trustworthy in their operations, and offer a huge range of global markets to choose from. They have been and will likely continue to be featured at the top of the industry for many years to come.
These are really all of the major things you look for when trading with any of the best forex brokers.
---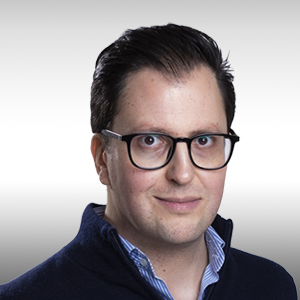 About The Author
Filippo Ucchino
Co-Founder - CEO - Broker Expert
Filippo is the co-founder and CEO of InvestinGoal.com. He has 15 years of experience in the financial sector and forex in particular. He started his career as a forex trader in 2005 and then became interested in the whole fintech and crypto sector.
Over this time, he has developed an almost scientific approach to the analysis of brokers, their services, and offerings. In addition, he is an expert in Compliance and Security Policies for consumers protection in this sector.
With InvestinGoal, Filippo's goal is to bring as much clarity as possible to help users navigate the world of online trading, forex, and cryptocurrencies.
XTB Live Account: Opening & Key Information (2023)
Related Guides
---