OctaFX Review: Pros and Cons Uncovered 2023
Founded in 2011 in Cyprus, OctaFX is a well-regulated broker with oversight in place from CySEC and SVG. They provide ECN execution which is popular among scalpers for its high speed. The broker also offers copy trading services an accessible minimum deposit.
In this OctaFX review, you will find everything you need to know on the key areas of the broker like spreads, account types, and security.
The main OctaFX strengths include:
Well regulated
Competitive spreads
Low minimum deposit
Copy trading service available
The broker provides an unlimited demo account that can be very useful for testing out their features and getting to know the industry if you are new to trading.
(74-89% of retail CFD accounts lose money)
What is Our opinion on OctaFX?
OctaFX is a good ECN DMA broker choice and great for scalping, hedging, and autotrading. A low spread andminimum depositas well as its own copy trading service make it perfect for many. While they do offer top trading platforms MT4 and MT5, if you are looking for a wide range of assets they may not be perfect.
Added to that the fact they do only offer a limited range of base currencies and not many deposit or withdrawal methods and you can see the limitations of this otherwise popular broker choice.
What are the OctaFX Pros and Cons?
Pros
On the upside for OctaFX, they are extremely accessible to all traders. This is due to the low minimum deposit the offer alongside very competitive spreads.
They not only have benefits for new traders in this regard but if you are more experienced you will be glad to note OctaFX is OK with many trading techniques including hedging, scalping, and the use of EAs.
As a copy trader, they also provide a good range of services too.
When it comes to trading platforms OctaFX provides the top MT4 and MT5 trading platforms. However the broker does not offer cTrader platform.
Cons
As with any broker or service, no matter how excellent they are, and popular they become, there will always be a few areas to improve on.
For OctaFX this includes the fact that they have only a limited number of assets available to trade in. It may seem too small for more experienced traders.
When it comes to base currencies, these too are limited to the EUR and USD only. This means you will have to pay a small conversion fee most likely if depositing a non-base currency.
Meanwhile, there are also not too many deposit or withdrawal methods available, but the main ones are included.
Pros and Cons: a Summary
The table below lays out some of the pros and cons in the several key areas of OctaFX.
If you want to expand your research, and evaluate some options similar to this broker, you can consult the alternatives to OctaFX.
OctaFX Offer
Advantages
Downsides
Demo Account
Unlimited time
Goes inactive after 30 days
Minimum Deposit
Very low, starting from $25 outside the EU and from $50 within the EU
Limited deposit and withdrawals methods;
EUR and USD as base currencies
Scalping
Ideal for its low spreads;
Ideal with MT5 Pro account
Minimum deposit on this type of account is higher: $500
ECN
Spreads from 0,2 pips;
Fast Market execution
Little list of assets provided;
No guaranteed stop loss
Copy Trading
Winning-award platform for copy trading;
No further commission if you're a copier, other than the one you pay to the master
N/A
Scalping Review
At OctaFX, scalping is permitted for traders. The combination oflow spreads and fast execution speeds make this broker a great choice for scalpers.
For those reasons, our team here at Investingoal is happy to recommend OctaFX as a top choice for scalping.
Pros
The low spreads offered make it easier to engage in scalping
OctaFX does a great job in providing deep market liquidity
Their fast execution speeds are crucial to scalpers
Cons
Limited amount of tradable assets
ECN Execution Review
OctaFX is an ECN-DMA broker. This means their execution speed will be lightning-fast. You can expect market execution to happen in under 0.1 seconds. They also provide no requotes. The spreads when trading here are also kept as tight as possible.
The variable spreads start from 0.2 – 0.4 pips with a commission already rolled in and no other mark-up to worry about on your MT4 Micro, or MT5 Pro Account. You will also find fixed spreads available on the MT4 Micro account that start from 2 pips.
Overall great value with a choice of more than 70 assets to trade. We can say with confidence then, if you like trading with an ECN broker and are looking for a fast, low-spread environment, OctaFX would be a top choice.
Pros
A good value variable spread starting from 0.2 pips depending on account type
Some of the fastest execution speeds in the industry
Cons
The asset offering is quite limited to around 70
They provide no guaranteed stop-loss feature
Copy Trading Review
Copy trading is offered by OctaFX. This is provided both through their own dedicated copy trading platform and a mobile trading app for on the go trading. You can choose to either be a copier, or a "Master Trader" where others will copy you and you will earn a commission.
The platform itself is easy to use on both sides and provides you with a good ability to see the performance of other traders and a number of metrics. In fact, the platform and broker have won many awards for this service.
Due to that, we highly recommend OctaFX as a great place to copy trade but caution you to remember that due to a limited number of assets, your portfolios can be less diversified. This can result in comparatively bigger movements than a well-diversified holding so is something to keep in mind.
Pros
The copy trading platform itself is award-winning
You can earn a good commission for each person who copies your trades
As a copier, the only commission you have to pay is that to the person whom you are copying
Cons
The number of available assets is again somewhat limited
Is OctaFX regulated and legit?
When it comes to regulations, OctaFX is regulated by CySEC under #372/18, and by the regulatory body of Saint Vincent and the Grenadines under #19776.
Until recently, the broker had also been regulated by the FCA, however OctaFX decided to voluntarily suspend their regulation here due to Brexit until the future situation of the UK becomes clearer.
Still as a trader, you can bank on the legitimacy and security provided by CySEC regulation.
Foundation and Offices
OctaFX was founded in 2011 in Cyprus. Since that time they have grown and expanded to become one of the leading forex brokers in the industry. They now also have two physical offices in the following locations:
Cyprus
47 Strovolos Avenue, 5th Floor, Kyros Tower,
Strovolos 2018, Nicosia
Saint Vincent and Grenadine
Suite 305, Griffith Corporate Centre,
Beachmont, Kingstown.
This physical office presence is still quite light compared with other major brokers, but OctaFX does offer trading worldwide.
Money Protection
With OctaFX another of the measures in place to keep you safe as a trader is negative balance protection. This means that you can never lose more money than the balance of your account. This service is offered worldwide, regardless of whether it is required by the regulators or not.
Furthermore, your funds will always be held in segregated accounts with top-tier banks when you trade with OctaFX. This means that no matter the financial situation of the broker, your funds will always be safe.
This protection is further extended if you are an EU trader. Here you can benefit from the ICF insurance protections provided in the case of bankruptcy or insolvency. These will provide you with a compensation of up to €20.000.
Awards
OctaFX as a broker has won more than 35 awards in the industry worldwide. This includes 5 that they won in 2022: "Best Global Broker Asia", "Best Forex Broker Malaysia", "Best Forex Broker India 2022", "Best Mobile Trading Platform", and "Best in Class-Social Copy Trading 2022".
These awards, and particularly the best in Asia award which they have won several times, highlights the positivity with which the broker is viewed by the rest of the industry, and the work they put into being the best possible.
In which countries is OctaFX not available?
OctaFX is well regulated by multiple countries, however OctaFX may not accept customers from a few certain countries and areas. These are as follow:
American Samoa
Marshall Islands
Northern Mariana Islands
Puerto Rico
United States Virgin Islands
United States Minor Outlying Islands
Pros
OctaFX offers negative balance protection worldwide even when it is not required by regulation
They are an award winning broker having collected many awards in the sector
They are very well regulated by CySEC and have an excellent history of compliance
Cons
The brokers only regulation currently outside the EU is in SV
What are OctaFX's Account Types?
Here are a few of the OctaFX account types you can look forward to trading with once you get started.
Demo
The first, and best place for most traders to get started is an OctaFX demo account. Here you can learn the ropes, ideal for a beginner, with no obligation to enter live trading.
It is the perfect opportunity to trade in a no-risk environment with virtual funds, but which also perfectly replicates live trading. It is the ideal way to get to know more about a broker or the industry.
OctaFX offers a great demo account that is easy to sign up for, just needing the most basic of your personal information and an email address.
The great thing here is that you can also sign up with a couple of clicks through Facebook or Google, and the account does not expire at all unless you are inactive for 30 or more days.
OctaFX MT4 Micro Account
One of the best choices for your first steps as a forex trader with OctaFX is an MT4 Micro Account. This is an ideal account for beginners and smaller investments. The minimum deposit on this type of account starts from only $25.
The cost of trading too remains very competitive with spreads starting as low as 0.4 pips floating spread or from a 2 pips fixed spread that is available on some currency pairs and only with a USD base currency account.
This account type is a great starter account, though at the moment is not available to EU traders.
There is no rollover fee if you hold open positions overnight with OctaFX.
Discover the OctaFX fixed spreads
74-89% of retail CFD accounts lose money
OctaFX MT5 Pro Account
The OctaFX MT5 pro account is one which they recommend for the more experienced traders. With that said, the minimum deposit here is still low enough for all types of trader to get involved. This is $50 minimum deposit within the EU with the account being available worldwide.
You can look forward to trading with the MT5 trading platform on this account where the spreads start at great value from 0.2 pips.
OctaFX doesn't charge traders any commission for holding an order overnight.
OctaFX Islamic Account
If you need an OctaFX Islamic account, then these are also available. Here will have an account that is totally Sharia law compliant and benefit from the award-winning service of OctaFX in the area.
OctaFX Islamic accounts are available quickly and conveniently where needed by simply clicking "swap-free" when you open a new account.
They are available with trading through MT4 and MT5, though the broker does charge an additional mark-up fee to cover for the rollover fee which is not in place.
How can you Deposit and withdraw with OctaFX?
Account Base Currency
The account base currency is that which you trade in with the broker. At OctaFX, there are only two base currencies available. These are, EUR within the EU, and both EUR, and USD for traders outside the EU. This is rather a limited selection compared with other top brokers.
Matching your base currency to that of your deposits and withdrawals can be an important way to help you save on paying conversion fees which ultimately increase your cost of trading.
Deposit
We will now take a more in-depth look at the minimum deposit that OctaFX facilitates alongside the deposit methods you can choose from and any associated fees.
OctaFX Minimum deposit
The minimum deposit at OctaFX remains extremely low. This makes it perfect for new traders and those beginners starting out. If you are trading from outside the EU, the minimum deposit will be $25 with the OctaFX Micro account.
Within Europe, the minimum deposit on the available account types of MT5 Pro is $50. Still both are very good value for all traders.
Deposit Methods
The deposit methods available to you when trading with OctaFX will depend on where you live, but wire transfers, major credit/debit cards, and eWallets such as Skrill are typically available worldwide. OctaFX Paypal deposits are not available.
In some places, you will also be allowed to make deposits through Bitcoin. In terms of the time it takes, wire transfers can take 3-7 business days to complete, while the other deposit methods are all typically instant.
Deposit Fees
Deposits with OctaFX are typically free of any fees.
The only exceptions here may be in the case of your deposit not matching the base currency on your account, you would then have to pay a conversion fee. Your bank may also charge you a commission or fee on wire transfers, though there is no fee directly from the broker.
There may also be a fixed exchange rate in place to benefit you as a trader depending on location. Such an example exists with Indonesia. Here the broker makes a special fixed exchange rate of 1 USD to 10,000 IDR available that can help traders combat currency volatility.
Withdrawals
Here are some of the withdrawal methods and associated fees you can expect when trading with OctaFX.
Withdrawal Methods
All of the same withdrawal methods are also available as your deposit method. That means you can access wire transfer, credit/debit cards, and some eWallets like Skrill. These typically take 1 day to process or less, though a wire transfer may take longer.
Withdrawal Fees
OctaFX withdrawals, like deposits, are typically fee-free. However please be aware that some fees may be applied in certain cases.
How much are Trading Fees with OctaFX?
When it comes to spreads and commissions, OctaFX works both with floating and fixed spreads. The floating spreads can start from 0 pips depending on your account type.
If you are outside the EU, then you will have access to the MT4 Micro account type. Here, if you have a USD base currency account, you can opt for fixed spreads that start at 2 pips on certain forex pairs.
Even though the spreads can also be very low on MT4, and MT5 accounts, as low as 0.2 pips.
Here are some of the spreads we found on the most commonly traded assets with OctaFX as an example.
EUR/USD – 0.5 (2 pips fixed)
SPX500 – 1.5 pips
Gold – 2.0 pips
Bitcoin – 11.5 pips
How much are Non Trading Fees with OctaFX?
Here is a look at a couple of other fees that you may encounter when trading with OctaFX.
Inactivity Fees
Unlike most brokers, OctaFX does not charge any kind of inactivity fee.
Master's Fees
The OctaFX Masters fee is applied if you are copy trading with the broker. This is the commission fee charged by the Master (Signal Provider) whose trade you are copying, and it is up to the individual provider how much this fee will be.
Pros
OctaFX provides for a very wide range of trading platform choice
The demo account is excellent, unlimited, and does not expire
A very low minimum deposit makes it an ideal place for new traders and those looking for good value casual trading
The very low OctaFX trading costs make trading accessible to all types and levels of trader
Cons
The available base currencies are limited to either USD or EUR
There are relatively few deposit methods available
No true professional account type is catered for by the broker
Which Markets does OctaFX offer?
Taking a look at the CFD markets available from OctaFX, it is noted that they offer a little more than 70 assets in total. Some of them may not be available within every region or account type. With that said, they still offer good value in terms of trading conditions.
Here is a detailed look at exactly what is on offer.
Forex
OctaFX offers a total of 35 forex currency pairs for trading.
The spreads here start at an extremely competitive 0 pips with $5 per side per lot of commission, or from as low as 0.2 pips with no commission depending on your account type.
Leverage here stretches to 30:1 maximum within the EU, or up to 500:1 maximum outside that area depending on the country.
Commodities
There are 5 commodities offered through the broker. These are Gold, Silver, WTI, Natural Gas and Brent Crude oil, with the oil commodities only being available to trade through MT5.
Leverage here reaches 20:1 in the EU, or as much as 200:1 outside the EU.
Indices
OctaFX offers a total of 10 indices. 4 of these are available for trading through MT4 and this offering includes major indices from the EU, US, Australia, and Japan.
The maximum leverage on these markets is 10:1 if you are in the EU, or up to 50:1 if you are outside.
Cryptoassets
Finally, the broker offers trading in 30 cryptocurrencies with a maximum leverage of 1:2 available. Among these cryptos are Bitcoin, Litecoin, and Ethereum. For traders that register under the international OctaFX branch, the maximum cryptocurrency leverage extends up to 1:25.
How are Execution, leverage and position sizing with OctaFX?
As a trader, you will find a range of features available at OctaFX to suit your needs. Here is a closer look at a few of these features and how they can benefit you as an OctaFX trader.
Executions
OctaFX is a Hybrid ECN-DMA broker. This effectively means that they can provide the very fastest order executions in the industry, along with direct access to a number of liquidity providers to give you the best possible prices on each asset offered.
The slight difference between ECN and DMA in terms of the liquidity provided is that the typical ECN brokers liquidity providers are not known.
Overall, this is an excellent hybrid combination that can secure the best market prices, lowest spreads, and fastest trade execution.
Leverage
The OctaFX leverage that you will have access to really depends on which regulatory body you fall under, and the assets you are trading. As standard though, the maximum leverage available in the EU by regulation is 30:1 on major forex pairs.
Outside of the EU the maximum OctaFX leverage is 500:1 on MT4 and MT5 accounts. Again, this can change depending on the asset you are trading.
Sizing
The minimum order size you can expect when trading with OctaFX is 1 micro lot. This is the same as 0.01 standard lots, or equal to $1,000 in cash value.
This means you can open positions with as little as $1,000 and this amount can be further reduced if you are trading on leverage.
Risk Management
Managing risk is of course a vital element for any forex trader and broker combination. OctaFX utilizes all of the tools that are in place with your trading platform to help you to do this.
These tools include the ability to set stop losses, trailing stops, and take profits to control positions you are already in, limit orders to control your entry into positions, and margin calls to monitor your levels of equity when trading on leverage.
These are all useful and important tools to utilize for any forex trader on all platforms and brokers.
Further protection is also available through the guaranteed stop loss that OctaFX makes available in exchange for a small mark-up when you are opening a position.
Trading Hours
Trading hours are the times when a particular asset is available for trading. With OctaFX every asset except for crypto is available for trading on a 24/5 basis, Monday – Friday. As for cryptocurrency pairs, they are tradable 24/7. This applies to all markets including forex, commodities, and cryptos.
Forbidden trading techniques
When it comes to trading techniques, you will be glad to note that OctaFX does allow both scalping, and hedging.
You can access strategies to follow through the community forums and program your own with MQL5 and C# fully supported. The use of a VPS is also permitted.
What Platforms does OctaFX offer?
Here is a more detailed look at the wide range of top trading platforms you can expect to find when you are trading at OctaFX, and what they can provide you with.
Charting and Trading tools
OctaFX works with MetaTrader. Ultimately this means you will have access to an extensive range of tools and indicators depending on your platform choice. There are a total of 51 charting indicators provided, and 31 drawing tools also.
MetaTrader is further renowned as one of the most comprehensive platforms in this area. You can further benefit from one click trading, the ability to order directly from charts, and regular price alerts.
MetaTrader 4
MetaTrader 4 is extremely well regarded in the industry as one of the top trading platforms ever. Here you get exactly what you expect with a very robust and extremely powerful and also lightweight trading platform that can run on virtually any device.
The platform also provides for a wealth of more than 50 charting tools and indicators, and caters for auto and copy trading through its EA feature.
The MT4 trading platform is available through OctaFX on desktop, through webtrader, and mobile for availability on all devices including tablets
You can access the platform through Windows or Mac operating systems and on mobile or smart devices through Android or iOS.
MetaTrader 5
MetaTrader 5 is in many respects an enhanced version of MT4.
It also provides for all of the same excellent features with an increased number of trading capabilities and functions such as additional indicators, a detailed economic calendar, and 6 more pending order options as well as increased market depth displays in a total of 21 timeframes.
Again the platform is available on all mediums and a webtrader is offered. MT5 is also equally lightweight and can run on almost any device.
The platform can be accessed through Windows, Mac, iOS, or Android, and is an excellent and very well-respected trading platform among the community.
OctaFX Mobile Platform
OctaFX mobile trading is also well catered for through their own mobile trading platform aside from the huge industry giants already mentioned.
This mobile platform is accessible through Android and iOS on both mobiles and other smart devices and provides you with a user-friendly and light way in which to manage your account, make deposits and withdrawals, and keep updated on market movements through the alerts that are available.
Discover the OctaFX Mobile App
74-89% of retail CFD accounts lose money
What extra trading services does OctaFX offer?
In addition to the markets offered, as an OctaFX trader, it is likely that you may come across some of these extra products that the broker makes available depending on your location.
OctaFX Status Program
The OctaFX Status Program is a loyalty program, as the name suggests, there are 4 tiers available to build your status through increased trading. These tiers are bronze, silver, gold, and platinum.
Each tier has different associated benefits starting with those like commission-free transactions at the bronze level, and working up to all expenses paid VIP events at the top levels.
OctaFX Champion offer
The OctaFX Champion offer is a contest run by the broker whereby you can open a demo account and trade for 4 weeks.
During this period you will be featured on a leaderboard for your virtual trades with the aim to reach the top where real prizes of up to $1,000 withdrawable money on MT4.
OctaFX 50% deposit bonus
Depending on your location, you may be eligible for an OctaFX deposit bonus of 50%. To qualify, you must deposit at least $50 to get a 50% bonus of that amount.
This bonus is also withdrawable though you must meet certain terms and conditions set by the broker.
OctaFX Free forex signals
Free OctaFX signals are available through the autochartist service depending on your account type and status at the broker.
This can enable you to optimize your positions and the software has an excellent prediction success rate, up to 83% correct on the EUR/USD, which is of course subject to change and the risk involved.
It also provides for detailed analysis with market reports and more to offer.
Social Trading – Copy Trading
Both social and copy trading is well provided for at OctaFX through their own proprietary copy trading service. Here you can choose to be the master (Provider), or copier. The only real difference here being that as a master you can earn commission.
As a copier here, you also will not be charged any other commission besides that set by the person you are copying. This amount can vary depending on the master as they have freedom to individually set commission.
Pros
The hybrid execution model provides you with the best of both worlds in terms of low trading costs and fast execution
Scalping, hedging, and the use of EAs and trading robots is all allowed as is the use of your own VPS
Guaranteed stop losses available to help you best manage your trading risk
OctaFX provides all of the best major trading platforms for you to choose from
Bonuses and contests are widely available, even on demo accounts
The OctaFX copy trading service is popular and a positive addition for social or copy traders
Cons
No nano lots are available with micro lots being the smallest trading size
OctaFX provides for a very limited amount of assets for a major broker
Only 4 classes of assets are available. This may not suit some more diverse traders
How is OctaFX's Customer service?
Languages
OctaFX provides well in terms of language choice to traders, though there is a clear focus on the Asian market when it comes to available languages. Of the 10 languages that are catered for, 8 are Asian.
The available languages include English, Chinese, Indonesian, Thai, Vietnamese, Hindi, and Malay.
Customer Service
First off, you will notice when you are trading at OctaFX that the broker website has a huge FAQ section which in itself covers a range of topics with dozens of answers to the most common questions.
Should you need it though, the customer service team is available through live chat, phone, and email to deal efficiently with any problems that may arise.
Does OctaFX have Research and Education services?
Research
Research tools provided by OctaFX include a well-detailed economic calendar which keeps you updated with all significant economic events and how they may impact you.
The OctaFX team also provides regular market insights including trading ideas, predictions, and technical analysis alongside frequent news from the forex market and consistently updated exchange, interest, and other rates that may impact you as a trader.
Education
When it comes to education, OctaFX realizes the importance of your continued development and progress in the sector. They particularly cater very well for the new traders with an excellent basic training in forex including topics like how to get started with the broker, ECN trading, and technical analysis.
Furthermore, they provide for a selection of video tutorials that covers topics like the MT4 and MT5 trading platforms and how to manage your accounts as well as the OctaFX copy trading service, and a full trading glossary.
Pros
OctaFX provides a great research section with a broad range of topics and in comprehensive detail
The brokers education section is excellent at catering particularly for new and beginner traders
They provide fantastic language support particularly to Asian nations
Cons
The scope of the customer service offering could be considered quite limited to some traders
OctaFX vs other brokerage firms
FAQs
Is OctaFX regulated?
Yes, OctaFX is very well regulated by CySEC (372/18), by the regulatory body of Saint Vincent and Grenadine (19776), and FCA.
What is the minimum deposit for OctaFX?
The minimum deposit depends on the account type, however the lowest minimum deposit accessible is $25.
How long does it take to withdraw from OctaFX?
OctaFX withdrawals usually take less than 1 business day, though it depends on the method you choose.
What type of broker is OctaFX?
OctaFX is an ECN-DMA broker offering the best in terms of pricing and fast execution speeds.
Is OctaFX legal in India?
OctaFX is not regulated by SEBI, but it's still available and compliant within India and welcoming to Indian customers.
What is OctaFX copy trading, is it legal?
OctaFX copy trading is the proprietary copy trading service of OctaFX where you can copy, and be copied by other traders. OctaFX copy trading is completely legal.
---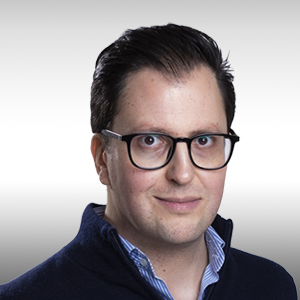 About The Author
Filippo Ucchino
Co-Founder - CEO - Broker Expert
Filippo is the co-founder and CEO of InvestinGoal.com. He has 15 years of experience in the financial sector and forex in particular. He started his career as a forex trader in 2005 and then became interested in the whole fintech and crypto sector.
Over this time, he has developed an almost scientific approach to the analysis of brokers, their services, and offerings. In addition, he is an expert in Compliance and Security Policies for consumers protection in this sector.
With InvestinGoal, Filippo's goal is to bring as much clarity as possible to help users navigate the world of online trading, forex, and cryptocurrencies.
OctaFX Review: Pros and Cons Uncovered 2023
Related Reviews
---