Forex brokers are financial companies that connect traders with the global interbank market, in order to give them the chance to buy and sell currencies and speculating on their value.
Currency trading brokers are essential to do this because private traders do not have access to such a market, as there is a need to generate large volumes of money in order to get in touch with large banks and other players in the interbank forex market.
Now that you know what a forex broker is, you will be able to find insights regarding this type of intermediary in this article. Among the insights you will be able to find are:
The role of forex brokers
How forex brokers work
How to get started with forex brokers
How they make money
How to know if a forex broker is safe
What does a forex broker do?
Forex brokers simplify access to the foreign exchange market for traders.
In the world of forex, it is common to exchange large amounts of money. In fact, if you start trading forex, you will hear a lot about "standard lots," or 100'000 USD in the case of the EUR/USD currency pair, which is the unit of measurement used to define the volume of a trade.
This amount of money is extremely high for most traders. FX brokers, however, acting as a bridge between traders and large financial institutions, allow anyone (even with only 100 USD) to participate in the foreign exchange trading market.
How do forex brokers work?
Forex brokers, depending on their business model, lend money to their traders (with fees and interest) so that they have the ability to trade forex.
If you use a retail forex broker, in fact, you will often hear about leverage and margin. For example, if a broker offers you a margin of 1% (or alternatively a 1:100 leverage), he is telling you that if you want to open a position on the EUR/USD currency pair of 100'000 USD, you will only need 1000 USD (or 1% of the total), while all the rest of the capital will be "lent" by the broker himself.
However, the forex brokers' approach to traders is not always this, but depends on several factors.
In fact, brokers can be divided into two types:
ECN forex brokers
Forex market maker brokers
The main difference between the two, is that forex market maker brokers often act as a counterparty to orders (they sell what the trader buys, and buy what the trader sells), while ECN FX brokers are only concerned with scanning the market for players who can fulfill their retail forex traders' buy and sell orders.
How to start trading with a forex broker
To start trading with a forex broker, you need to open a forex trading account and verify your identity.
In fact, opening the account requires four main steps:
The account opening process can be completed in less than a week, but it can take more or less time depending on your country of residence and the type of currency in which you are depositing money.
Are forex trading brokers legit?
Currency trading brokers are legally registered businesses, regulated and supervised by some of the most stringent in the forex industry, such as the CFTC (Commodity Futures Trading Commission) or the NFA (National Futures Association).
However, this does not mean that all brokers are legit. In fact, one must be able to recognize which brokers are trustworthy, and which ones are best avoided.
Unfortunately, to the untrained eye, it may be difficult to distinguish between these two categories of brokers, and in fact it is no accident that scams are very common in the world of forex trading.
There are many fraudulent forex brokers in the world, but there are also dozens and dozens of regulated forex brokers that operate transparently and respect local laws.
Can a forex broker steal your money
Forex brokers cannot steal their traders' money, as it is kept in segregated accounts.
In other words, traders' money is kept separate from the forex broker's money. As a result, the forex broker does not have direct access to the trader's money, so it cannot withdraw that money.
The only user authorized to withdraw money (and deposit more), is the trading account holder.
The only instance in which a forex broker is able to steal money from its clients' accounts is when it does not use segregated accounts. However, this is an occurrence that can only happen in cases where a broker is not regulated.
FAQs
How many forex brokers are there in the world?
There are no precise official estimates of the total number of forex brokers in the world, but according to our sources, there are more than 500 in the world. However, many of these are not regulated and traders may be at risk of fraud. For this reason, we recommend that you use only regulated trading platforms.
How to choose the right forex broker?
The main factors to consider when choosing a forex broker are: its solidity, its transparency, very low costs and commissions. For a complete list of factors, check out our dedicated article.
How do forex brokers make money?
Online forex brokers earn money mainly primarily through trading commissions. However, depending on the broker's business model, there may be additional sources of revenue. For more information, read this article.
---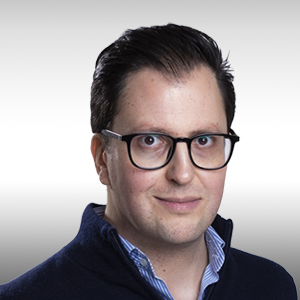 About The Author
Filippo Ucchino
Co-Founder - CEO - Broker Expert
Filippo is the co-founder and CEO of InvestinGoal.com. He has 15 years of experience in the financial sector and forex in particular. He started his career as a forex trader in 2005 and then became interested in the whole fintech and crypto sector.
Over this time, he has developed an almost scientific approach to the analysis of brokers, their services, and offerings. In addition, he is an expert in Compliance and Security Policies for consumers protection in this sector.
With InvestinGoal, Filippo's goal is to bring as much clarity as possible to help users navigate the world of online trading, forex, and cryptocurrencies.
What is a forex broker?
Related Guides
---